Positron Emission Tomography Certificate
The Positron Emission Tomography Certificate (PET) within the School of Medical Imaging Sciences is a distance education program with a clinical internship component consisting of 700 hours. The Positron Emission Tomography Certificate (PET) prepares students to practice competently and effectively as medical imaging professionals in diverse healthcare environments. The academic and clinical foundation in the curriculum develops graduates with professional flexibility and adaptability to assume prominent roles and responsibilities after graduation in both career and scholarly pursuits. Click here to request program information.
The fulfillment of our mission and goals through an integrated curriculum ensures students attain the following learning outcomes: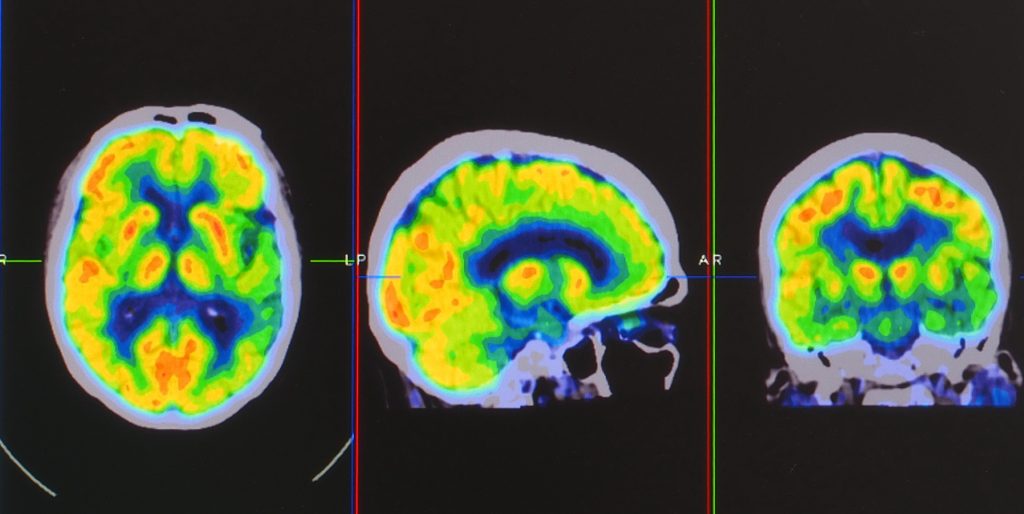 Obtain a level of clinical competence appropriate for an entry-level medical imaging professional.
Possess critical thinking skills to adapt to changing clinical environments and patient needs.
Exhibit professionalism through consistent ethical behavior.
Demonstrate communication skills for effective communication with patients, families, and other healthcare providers.
Upon completion of the core and required specialization courses, the following credential will be awarded: Positron Emission Tomography Certificate
Credits: 18
Duration: 2 semesters
Curriculum
| | | |
| --- | --- | --- |
| PET400 | Orientation to Positron Emission Tomography | 1 Credit |
| PET406 | PET Applications | 3 Credits |
| PET408 | Physics and Instrumentation | 3 Credits |
| PET420 | Radiopharmacology | 3 Credits |
| PET424 | Quality Control and Protection | 3 Credits |
| PET421 | Clinical Practice | 5 Credits |
Plan of Study
| | |
| --- | --- |
| Semester 1 | |
| Orientation to PET | 1 Credit |
| PET Applications | 3 Credits |
| Radiopharmacology | 3 Credits |
| | 7 Credits |
| Semester 2 | |
| Physics and Instrumentation | 3 Credits |
| Quality Control and Protection | 3 Credits |
| Clinical Practice | 5 Credits |
| | 11 Credits |
Positron Emission Tomography Certificate (PET) Program Application Requirements:
3 letters of reference
Curriculum Vitae/Résumé
Official transcripts from all higher education institutions attended
Personal statement letter
Copies of TOEFL or IELTS scores, if applicable
Application, $35.00 application fee (non-refundable) click here to apply
Program Admission Requirements
Must possess one of the following

Holds a credential from The American Registry of Radiologic Technologists (ARRT) in Radiography, Radiation Therapy, or Nuclear Medicine
Holds a credential from The Nuclear Medicine Technology Certification Board (NMTCB)

If applicant's first language, or language of instruction, is not English, English proficiency examination scores are required.
Test of English as a Foreign Language (TOEFL) minimum scores are 550 (pBT) or 213 (cBT) or 79 (iBT).
The International English Language Testing System (IELTS) minimum score required is 6.5.
The PTE Academic minimum score required is 53.
Interview with JPU representative