Bachelor of Science in Radiologic Science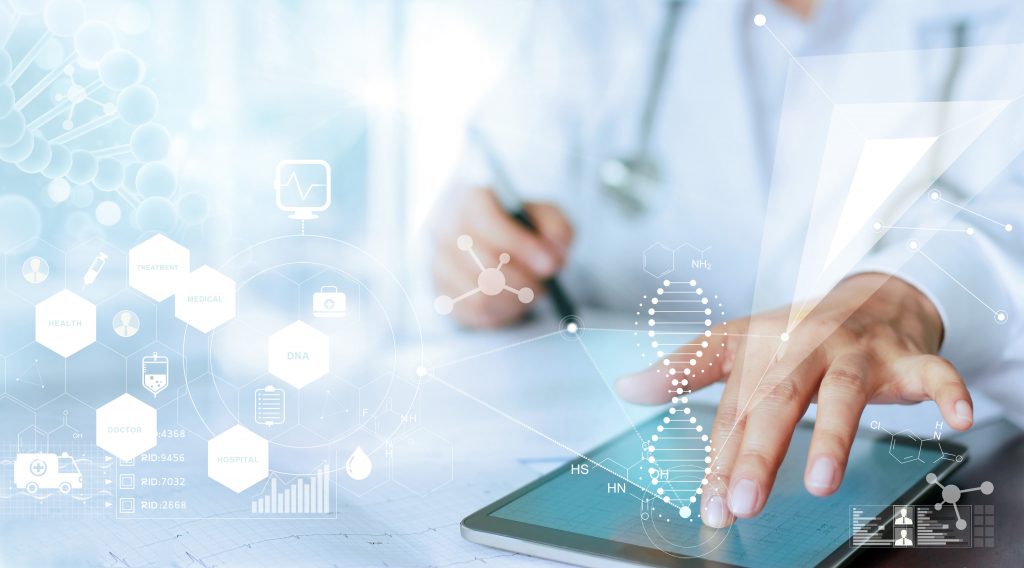 The Bachelor of Science in Radiologic Science program is for the certified clinical radiologic science professional whose goal is to move into a leadership position in the profession. The goal of this program is to nurture and expand the student's leadership, management, and critical thinking skills for growth in radiologic science professions. The Bachelor of Science in Radiologic Science degree is a 16-month program designed for the working professional. Educational plans of study can be customized to allow you to earn your Bachelor's degree in as soon as 12 months to 24 months. Contact us for more information.
The Bachelor of Science in Radiologic Science degree program is offered online. Courses include lectures that can be viewed through your online student account as many times as you wish, any time of day you wish. Live online meetings are held in the evenings for each of your classes. To inquire about this program, click here to submit an inquiry.
Upon successful completion of the BS in Radiologic Science program:
Broad, fundamental technical knowledge
Written and verbal communication skills
Professional judgement and capability to think critically
Practical experience in solving problems
The ability to work independently
Professional ethics allowing the student to productively and successfully work in a variety of healthcare settings
The ability to conduct research
BS in Radiologic Science Program Objectives:
Students will demonstrate clinical management skills
Students will demonstrate critical thinking and problem solving skills
Students will display effective communication skills
Students will demonstrate understanding of clinical quality improvement
The program will meet the needs of its students and the healthcare organizations it serves
Program Application Requirements for the BS in Radiologic Science
Letters of reference
Official transcripts from all higher education institutions
Personal statement letter
Copies of TOEFL or IELTS scores, if applicable
Online application and $35.00 application fee, click here to apply.
Program Details
Required Credit hours: 60 (120*)
Program Duration: 2 years
Rate per Credit: $533.34
*24 technical/occupational credits will be accepted for transfer and 36 General Education credits will be accepted for transfer. There
must be at least one general education course from each of the four categories: Humanities, Social Sciences, Sciences, and Mathematics.
Curriculum for the Bachelor of Science in Radiologic Science
Core Courses (120 credits required)
Transfer General Education Credits (36 credits)
Transfer Technical/Occupational Credits (24 credits)
RS300 Orientation to Advanced Modalities (1 credit)
RS306 Patient Care in Advanced Modalities (3 credits)
BIOL352 Imaging and Sectional Anatomy (4 credits)
MI310 Pathophysiology (3 credits)
RS312 Radiation Physics (3 credits)
RS390 Ethics and Law for Advanced Modalities (3 credits)
RS302 Radiation Biology and Protection (3 credits)
MI330 Leadership and Communication (3 credits)
RS314 Pharmacology (3 credits)
RS316 Professionalism and Workplace Experience (2 credits)
RS400 Orientation to Leadership (1 credit)
RS402 Human Resource Management (3 credits)
RS406 Generational Leadership (2 credits)
RS408 Conflict Resolution (2 credits)
RS410 Billing, Coding and Accreditation (3 credits)
RS412 Virtual Leadership Practicum (3 credits)
RS418 Fiscal and Budgetary Management (3 credits)
RS420 Professional Leadership Practice (3 credits)
RS422 Operational and Organizational Theories (3 credits)
RS424 Research Methods and Capstone (3 credits)
RS404 Communication and Information Management (3 credits)
RS318 Productivity and Assessment in Radiation Sciences (3 credits)