Mission Statement
John Patrick University of Health and Applied Sciences strives to help students develop skills and competencies to enhance their career through personal involvement of students with faculty and staff toward achieving technical expertise for success.
John Patrick University of Health and Applied Sciences offers degree and certificate programs in Physics and Radiological Sciences, Medical Imaging Sciences, Business and informatics, and Integrative and Functional Medicine.
Formerly Radiological Technologies University. John Patrick University of Health and Applied Sciences is an accredited University offering online degrees and hybrid programs. Our programs utilize distance education and/or the blended learning environment. This helps to maximize the opportunity for our students. JPU also offers online certificate programs. These programs are ideally suited for the compassionate working professionals and for new-to-the-field students focused on a career in Physics and Radiological Sciences, Medical Imaging, Business and Informatics, and Integrative and Functional Medicine.
---
---
Each online or hybrid degree program has a strong curriculum with dedicated and clinically-focused faculty. JPU's progressive approach to education provides students with the opportunities, resources and tools they need. This allows our students to reach their fullest potential both in education and professional discipline.
---
Our Accreditation
Accreditation plays a key role in the selection of a degree or certificate program. John Patrick University is an accredited University by the Accrediting Commission of Career Schools and Colleges (ACCSC). In addition, JPU is Accredited by the Joint Review Committee on Education in Radiological Technology (JRCERT). Authorized by the Indiana Board for Proprietary Education.
---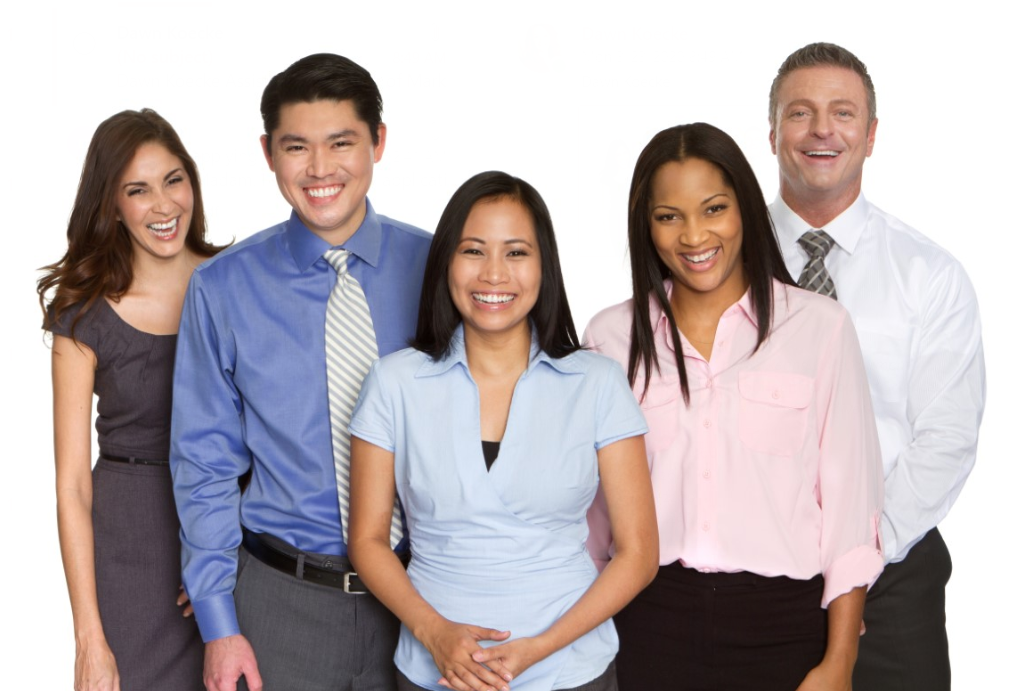 JPU Student Testimonials
Nick Geiger MSMD & MSMP – 2021 Graduate
As a non-traditional student, I decided to pursue an online degree. JPU afforded me the best option for a lifestyle that was inclusive of balancing a full-time job and maintaining a healthy amount of time with my family. The JPU online program was the best fit in terms of making my career goals a reality.
I chose the JPU Online program over other programs because of my first impression with the faculty. During the application process I had to make several phone calls to other schools. Many times, I was stuck navigating an automated answering system, only to arrive at a voicemail box. Each time I called JPU I was always greeted with a welcoming representative, ready to field any questions or concerns I might have. The interview process was intense however, each interviewer expressed how demanding the program was going to be, offering full transparency from the start. These highly qualified faculty members explained that while their program caters to students from all stages of adulthood the program is rigorous and should not be taken lightly.
The advice that I would give others who are considering online programs would be to do a deep self-assessment. If you are a self-starter, have a strong moral compass, and can thrive in a high demand environment, then an online program will most likely be a good fit. Everyone ingests information differently. Just be honest with yourself, and what avenue of education you best align with.
My experience in the program has been life changing. I took every course very seriously. I did exactly as they instructed and was another proven example of how well it prepares the future practitioners of the field.
My favorite class(es) at JPU was/were both MP505/MP506, Radiation Oncology 1 and 2. I was drawn to these courses because they form the cornerstones of foundational concepts that the field of radiation oncology has been established upon. The course methodically navigates Khan's, "The Physics of Radiation Therapy". Brent Murphy has the gift of translating conceptually challenging material into easily understood applicable associations. Most of Brent's educational demonstrations, "if you will" are his personal testimonies from the field. The added benefit of JPU's online program is that you can watch the lectures as many times as you would like. Having JPU's extensive collection of the field's top experts at your fingertips is immeasurable and these courses were the perfect example of that. Simply put, these two courses and the way that they were taught helped solidify my decision to come to JPU.
This is a tough one. I cannot definitively say that one professor was better than another as they each brought a deep understanding of their respective backgrounds.
I often wonder if Tommy Costantino is an AI experiment lol. I don't know how he fits everything he does into a 24-hour period. I am convinced that he probably has not gotten eight hours of sleep since he was a toddler. He's like the Chuck Norris of dosimetry. In all seriousness, Tommy is the best educator I possibly have ever encountered. He doesn't just teach; he guides. There is a huge difference there. Most teachers will instruct you to do something as if you were learning a recipe. You simply begin adding the ingredients because it's what the recipe says. The teacher will give you a passing grade so long as you followed the recipe and something good came out of it. Tommy is not just a professor; he is a guide. By guiding his students, they will know why each ingredient in the recipe belongs in the recipe, how it got there, what happens if it is not included, what type of interactions are occurring, why are they occurring, etc. I wish he would just record everything he does in treatment planning as an educational workshop and become the gold standard to every clinic in the world. He sets the bar high and lets you know how to reach it. Tommy's understanding of treatment planning is unprecedented, and I certainly wouldn't have been able to achieve the successes I have without his guidance. I think there are hundreds of others who can attest to the same experience.
Hands down, Brent Murphy has the most concentrated amount of material in each word of his lectures. he could do an hour lecture and it would take me three hours to take notes and digest everything he taught.
Scott Dube, what an ambassador for the field. His lectures were very insightful and often sprinkled with his cheerful sense of humor.
Dr. Goetsch has a strong passion for the field and is driven to educate others on its evolution and future.
Understandably, most students prior to 2020 have only attended classes at a brick-and-mortar institution. A very small fraction of those attendees has probably taken a class that was exclusively online. In my opinion, the level of connectivity you have with the university, whether you are in a physical classroom or you are working from an office in your own home, is up to you. I probably had more interactions with students at JPU whom hundreds of miles were away than I did with those sitting in the same room as me in undergrad. In 2021 connectivity is as conductive as you would like it to be.
Instead of an "a-ha moment" I would like to share a sobering moment. (And I don't mean 3 days after CJs lol). During my first bootcamp my class was one of the last to experience the lengthy seven day, twelve plus hour day, trench rutted "Bootcamp", in all its glory. It truly was a grueling, mental endurance event that will be recanted at future ASTRO conferences for years to come. The moment of sobriety came when all four levels of students were requested to the lab. As you can imagine that sizeable room felt like a matchbox in a matter of moments. All the students were arranged by level of treatment planning experience based on current course assignment. CTP4 students filed into the front two rows, followed by CTP3 students behind them, and CTP2 levels in the same fashion. This left the last two rows, closest to the back wall, for the level ones (CTP1). In hindsight I think it was to give us an all-encompassing view of what was about to unfold. The entire room was given sets of treatment planning instructions respective to their level(s). After about thirty minutes in walks Tommy Costantino, Bruce Phillips, and Hugh Gerard, dubbed "The Three Amigos". Like drill sergeants they took command of the room. They immediately instructed a level four student to take the hot seat, pull up a specific patient, and begin contouring structures based on the treatment location. Without hesitation they began critiquing every contour regarding conformity, superior and inferior limits, sloppiness, proper window level settings, timeliness, etc. They got tired of that student and told another one to take his spot. This goes on for the entire plan from start to finish. I'm pretty sure one of the amigos was holding a stopwatch. One student after another would adopt the other's work and techniques while being openly evaluated in front of the visibly shaken cohort. While all of this is going on, the three amigos were constructively sharing how they would each approach the plan. As a spectating level one, it was both educational and intimidating. I was locked in as these very experienced planners debated the other's methodologies, each with the unwavering flexibility of a hot rolled steel I-beam. This was the perfect example of how high the bar was set for each student in the program. These practitioners expect a high level of precision in a short amount of time because that is the real world. More importantly, they expect passion. The passionate professionals at JPU are the gold standard in radiation oncology treatment planning.
When it comes to juggling school, work, family: Find your why. I worked full time at night in the Emergency Department through undergrad and graduate school. I am married and brought my daughter into the world while in the program. Also, I tore my Achilles tendon in the middle of the first semester. You are going to face adversity, you will lose sleep, you will get frustrated, and you might want to quit. Re-focus and find your why. I constantly revisited my "why" every day. My "why" was always stronger than my "can't". That's the only advice I can provide.
One of the surprises that I encountered going through the program was that I was hired as a dosimetrist during my clinical rotation. I was interviewed along with other currently practicing dosimetrists and through a rigorous interview process of multiple treatment plans, and job-related tasks I was awarded the position. I absolutely would not have even considered applying before passing boards if it was not for the confidence and high-quality education that I received at JPU.
Tara J. Royer MS, RT (T) – 2020 Graduate
JPU gave me the opportunity to advance my career in the field of Radiation Oncology. I had been a radiation therapist for almost 20 years, and once my children entered college, I knew it was the perfect time for me to pursue my goal of becoming a Medical Dosimetrist. I looked into a few accredited distant learning programs, and my choice was JPU. I had my BS, and the opportunity for my Master's was a plus. It allowed me the opportunity to obtain my education living states apart while having the remote connection of the classroom, fellow classmates, instructors, and staff. I worked full time, and attended JPU full time for 18 months.
I graduated in May of 2019 with my MS in Medical Dosimetry. They provide a distant but very close educational experience. Every semester you travel South Bend, and spend a few awesome days with your classmates and the other students at JPU, making life long connections and friendships. Different programs across the Nation tailor to different needs, and JPU fit those needs for me. I am an employed full time Medical Dosimetrist. JPU made this possible for me.
Sherry Yates, B.S.R.T(T), CMD – 2020 Graduate
I am currently a certified Medical Dosimetrist! I passed my boards in May 2019. I started attending RTU/JPU in January 2017. The reason I chose RTU/JPU was because I was able to continue working at my career as a as a radiation therapist and do my online classes after work and on the weekends. Their schedule is setup for working professionals looking to further their education. This was very important to me and my family. Also, RTU/JPU is JRCERT accredited and that is a requirement from the MCDB. I had many questions and concerns before I jumped into this journey/adventure. It was a big and scary step for me. I had been out of college a long time and it was daunting considering going back again.
I was able to reach out to Linda Murphy to discuss my questions and concerns in depth. I spent months corresponding with her. She always responded and gave me step by step answers with what to expect. Once in the course the semesters flew by. I made so many friends in my first boot camp from my class that I still keep up with to this day. We talk about our jobs, things we are planning, and new versions of TPS. We shared something with each other we won't ever lose. The program was difficult but doable. I had T.A.'s for each course so I was always able to ask questions and get clarification on any subject. Lab time was so valuable and educating. I took a hold of this opportunity/blessing I had been given and I didn't let go. I am so glad I didn't.
Brent Murphy is still in my ear, "YOU WILL PASS". My family will sometimes tell me this phrase whenever I am facing a difficult life situation, it makes me smile to hear it. I will never forget my experience with this University. The professionalism, kindness and the want for us to all succeed is tangible at this school. Everyone went above and beyond. I LOVE RTU/JPU!
For More Student Testimonials, Click Here
---
JPU's Latest Blogs
Grace Partners To Meet Demand For Medical Imaging Techs – Times-Union Newspaper (timesuniononline.com)